Why Use Ford Parts at 217 W Husseman St?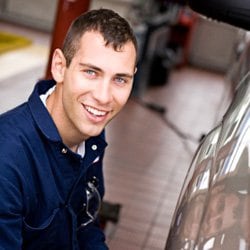 It doesn't matter if you enjoy a good DIY project or you want our technicians at Roanoke Ford to handle repairs, having the right parts for the job is key to your success. When you visit our parts team around Illinois, you'll not only find a wide selection of products for your crossover, SUV or truck, but you'll know with certainty that they're designed to fit your exact model.
OEM Ford Parts Make Part-Hunting Easy
All the auto parts that you find here at Roanoke Ford are backed by their OEM, meaning that they're designed by your car's manufacturer for your specific type of car. So, what does that mean for you? OEM Ford parts can boost your confidence and help you save time on searching because they cut out the guesswork that goes into shopping off-brand parts. OEM parts provide the right fit every time.
Parts Order Options - Online, Phone, or in Person
In this modern-day and age, Illinois drivers can look forward to a modern parts experience at Roanoke Ford. We offer drivers a range of ways to order parts! Whether you're a 217 W Husseman St driver that prefers classic in person interactions or you're looking to call or utilize our website, Roanoke Ford can accommodate all three options! Ensure that your vehicle stays in fit driving shape, choose Roanoke Ford parts department for all your new parts needs! drivers can fill out an online parts order to get ahead of the curve! Stop by, call, or fill out an online parts order today!